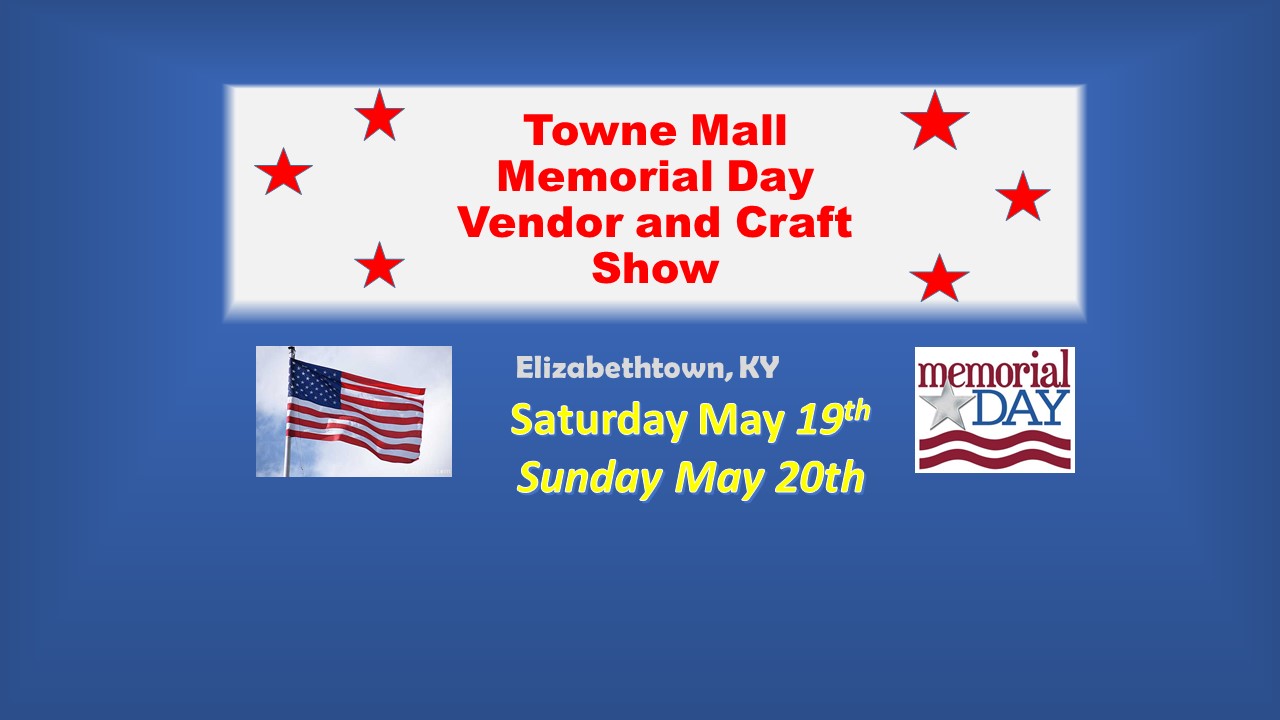 Vendor and Craft Show
May 19, 2018 through May 20, 2018
The Towne Mall Craft/Vendor Fair is Saturday, May 19 and Sunday, May 20 and will be located around the Center Court area.
Check out these great businesses that will be a part of this event:
Lipsense
LLR
Color Street
Scentsy
Dot DOt Smile
Damsel in Defense
posh
Wood Crafts
Double S Brothers
And many more handmade treasures and crafters.
Click Here for additional information or to become a vendor for the show.