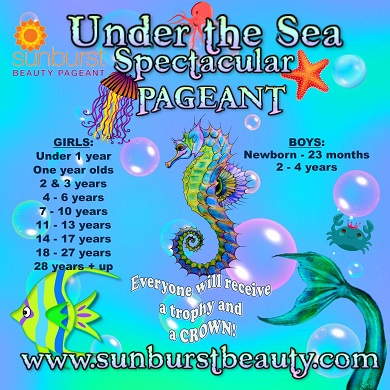 Sunburst Pageant
March 4, 2018
Sunburst Beauty Pageant presents Under the Sea Spectacular Pageant on Sunday, March 4th @ 1:00PM at Center Court Stage.

Pageant open to boys 4 and under and females up to age 27. No preregistration needed! Enter at the event by arriving one hour before the pageant starts with CASH only or enter online.
Winners are chosen in each age group and all will receive a crown and trophy as well as their entry fee paid to the state finals.
Entry forms available in the mall on sign holders, enter online or at day of event. For more information email Mary@sunburstbeauty.com or call 813-839-8054.