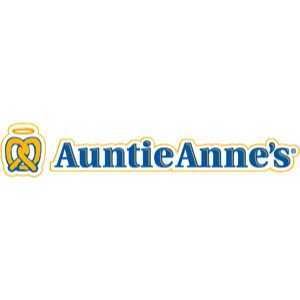 AuntieAnne's
Delicious pretzel products, dips, and drinks. Our pretzels are mixed, twisted, and baked to golden brown perfection in full view. Catering Available! Enjoy Lemonade, Pretzels, nuggets and more.
Candy Lemonade Mixers!!
Valid from May 21, 2018 to August 12, 2018
Auntie Anne's, the world's largest hand-rolled soft pretzel franchise, is introducing Candy Lemonade Mixers. The drink features flavored lemonade topped with SOUR PATCH KIDS or SWEDISH FISH soft and chewy candies. Candy Lemonade Mixers will be available in stores nationwide through August 12, 2018, while supplies last.
---