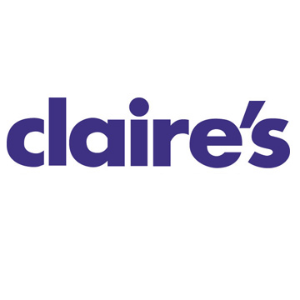 claire's
Claire's is one of the world's leading specialty retailers of affordable and fashionable jewelry, beauty products, and accessories for girls and young women everywhere.
See full property >
Free Ear Piercing
Valid from October 4, 2017 to December 31, 2017
Claire's offers FREE ear piercing every day! See store for details.
---
L.O.L. Dolls
Valid from October 12, 2017 to October 31, 2017
These L.O.L. Surprise! doll mystery balls contain 7 layers of fun to unwrap! Open each cute L.O.L. Doll patterned layer to reveal a new item hinting at which L.O.L Surprise! doll you're going to get, including a secret message, a collectible sticker, two accessories and an L.O.L. Surprise! doll. And that's not all- feed or bathe your baby to see if she cries, spits, tinkles or changes colour! Collect them all.
---
Now at Claire's!
Valid from October 12, 2017 to October 31, 2017
#PEACEOUTHATERZ! You might recognise firecracker JoJo Siwa from her hit viral single 'Boomerang', or maybe you fell in love with her on Musical.ly, Youtube, or one of her Nickelodeon specials. Possibly you even know a Siwanator - one of JoJo's fiercely devoted followers who pledge to have one another's back and walk away from bullies-or maybe you are a Siwanator yourself! Either way, this book it her very own guide to the Nebraska born child star! Get her New Book Today!
---